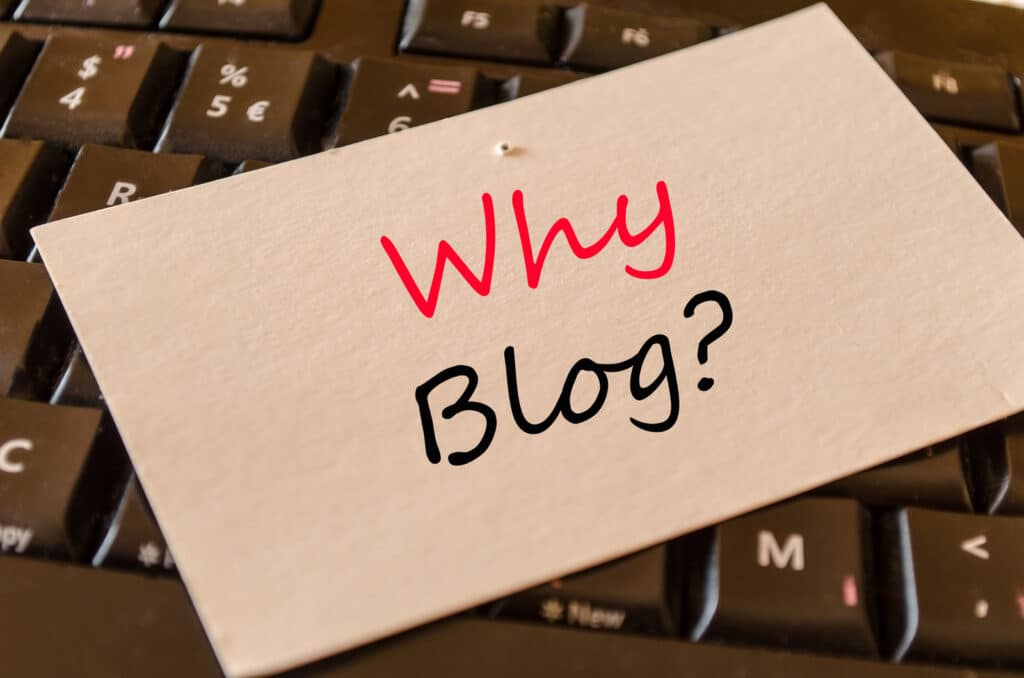 Understanding SEO isn't easy, and Google doesn't help things much by changing the algorithms and policies on regular occasion. Seems like every time we get a handle on things, the rules change, and we're all left wondering what we're doing wrong and what we might still possibly be doing right.
Well, there's one thing you may have been doing correctly from the start: blogging. You probably have a million reasons to blog, not the least of which include building trust among your buyers, positioning yourself as an expert, and simply sharing news with your company's followers. Then, of course, there are those activities that help to boost your SEO rankings. These can only help you if you know how to use them, so make note of these 9 reasons blogging can boost your SEO.
Backlinking
Some of the techniques used for SEO when blogging raise eyebrows, and backlinking is no exception. Many will tell you link schemes will get you a slap on the wrist from Google, and they'd be right. Does that mean you can't build relationships with other companies and blogs by including links and asking for some in return? Not at all.
You can still benefit greatly from being linked and linking to others, but there are some things to keep in mind. First, if you've paid for your link, be sure they use the nofollow designation. Otherwise, you'll be penalized. Next, work with reputable, quality sites that fit your blog's niche. When links to your blog appear on sites that have nothing to do with your company, you'll get another ding from Google. Finally, use the same basic rules for any blogs you link to on your site.
Good quality links from popular, well-respected sites can definitely help your SEO rankings, but only if you do it right.
Guest Blogging
Again, the latest hoopla suggests guest blogging is dead, but that's not necessarily true. As with the backlinking, guest blogs can be tremendously beneficial to the SEO of your website. If you work with reputable writers who are indeed experts in their industry, their popularity can only help you.
For this tactic to work, you must be vigilant when screening potential bloggers. Interview them, research their backgrounds, and compare their submission to everything they've written before to make sure you get truly unique content. If you follow Google's quality guidelines, your guest blog from a well-known source will bring you tremendous traffic and boost your search engine rankings.
Fresh Content
Search engines love fresh, unique content. How often do the pages on your website change? Probably not very often at all. That's why you must keep a steady blog filled with new information every week. Those search engines customers use to find companies just like yours will pull the freshest and most relevant content whenever a search is performed. If your site hasn't been updated with new information in over a year, you can bet someone else's will rank higher than yours in the results.
By blogging, you build relationships with your readers, position yourself as an expert in the field, and perhaps most importantly, provide new content for Google to index.
Keywords
Keywords really don't hold the same weight they once did. In fact, this is another aspect of SEO you can do really wrong and end up punished for. The age of cramming keywords into a blog over and over, regardless of what they add to the content, is over. Now those keywords have to serve a purpose. You really want to make sure you choose unique keywords that will lead searchers to your site but not so unique that no one thinks to use them. If you choose words that are used too often, you won't get much benefit out of them.
Your best bet with keywords and search terms is to use long-tail keywords and phrases that people may use when searching. Instead of focusing too much on keyword placement and making sure you include the words a certain number of times, concentrate on simply answering questions. Provide knowledge for those who reach your site. They don't need a million keywords; they need answers.
Popularity
When your blogs are shared and consequently clicked on, they move up in the search rankings. If you're providing quality content, your readers will want others to know. Of course, the only way to make sure your blogs contribute to your website's popularity is to create unique content, provide answers for visitors, and then share your blogs wherever you can.
Images
Including images in your blog gives you one more way search engines can find you. Make sure you name them according to the search terms or keywords, and then do the same for the alt-text. The alt-text is meant to describe what's in the image for those who don't or aren't able to see images on their computer screens. For this reason, your alt-text must be carefully crafted to serve two purposes: SEO and information.
Video
As with photos, video simply gives you more dynamic content that you can share with your readers. Remember they're looking for excellent, unique content, so be sure you include only videos that serve a purpose. Proprietary videos are always the best bet, since syndicated content will show up on several different sites during a search result.
Be sure you tag your videos with appropriate search terms before you post. Let readers know exactly what's going on in the video so they can find your content in a search.
Social Media
Believe it or not, Google also returns social media search results. If you connect your blog to your Facebook, Twitter, and other social media accounts, you give search engines one more thing to find when people look for your company. As long as you use search terms in your titles and meta descriptions, you'll boost your SEO through social media listings, too.
Indexed Pages
Perhaps the most important reason of all to blog is the fact that each post counts as a new page on your website. Google really does like fresh content and will reward those who share frequently. Those who do include a business blog on their site will see up to 55% more traffic than companies who don't. The reason for this is the indexed pages. For Google to index those pages, you need to include at least 300 quality words. That means reblogging, short blogs, and duplicating content won't help you. There is a time and place for the previously mentioned blog types, but not when you're hoping to boost your SEO.
Now that you understand why blogging is essential to improving your SEO results, you probably want to get started right away. Don't get bogged down or feel overwhelmed. A systematic approach is what you need, starting with a content calendar. Simply start by answering those burning questions your potential customers have. Plan blogs that will touch on their pain points. You'll see results sooner than you ever thought possible.